Do you live in a beautiful home filled with natural light? Do you enjoy sitting inside your home luxuriating in the glorious sunshine that shines through your windows? Or cosying up on a rainy day with a blanket and a hot cup of tea and watching the pitter-patter of the raindrops down your windows?
The windows in our home allow us to enjoy all of the best aspects of every season while keeping the weather and rain out. But, especially in our wet and humid client, our windows get dirty and murky. What was once a clear portal to the outside is now a murky opening, letting in less and less light as time goes on.
Dirt, mould and moss build up on the outside of our windows, obscuring our views and tarnishing our windows. The best way to restore your windows to their original glory is by hiring a professional window cleaning service to come clean your windows.
Clean To Perfection is proud to offer London a professional window cleaning service. Our professional window cleaners are available to clean your windows seven days a week. Just give us a call to schedule a cleaning.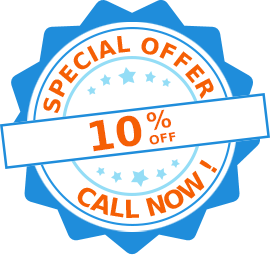 Check our special offers!
| Window Cleaning | Internal | External |
| --- | --- | --- |
| One Bedroom Flat | £17 | £40 |
| Two Bedroom House | £25 | £50 |
| Three Bedroom House | £30 | £70 |
| Four Bedroom House | £45 | £75 |
| Five Bedroom House | £60 | £100 |
| Six Bedroom House | £70 | £125 |
Specialist Window Cleaners
Clean To Perfection employs highly skilled window cleaners and supplies them with specialized window cleaning equipment that consists of a water-fed pole, brushes, squeegees and scrubbers. Our specialized equipment means that for the most part, our team is able to clean your windows without using a ladder. Our cleaning polls reach up to clean windows as high as three storeys. Unfortunately, anything higher than that we are unable to service.
Depending on the external architecture of your home, we have found that sometimes our team needs to use a ladder to access hard to reach windows. We promise that when using a ladder to clean your windows, we will not damage the paint on your house or trample your flower beds.
When you hire Clean To Perfection to clean your windows, you can trust that your windows and property are in safe hands. Not only are our cleaners highly trained, but we also have a comprehensive insurance plan that covers any unlikely event of a mishap. You can rely on Clean To Perfection to provide an exceptional service.
Get in contact with our customer service team today to discuss your window cleaning needs and to book a professional window cleaning with a member of our team. We are available seven days a week to clean the windows in your home, including bank holidays.
Affordable Window Cleaning
Window cleaning is an aspect of home maintenance and upkeep that is often overlooked. This is often due to the awkward nature of cleaning external windows. It can be difficult and even dangerous for a homeowner to attempt to clean the high windows on their property.
Clean To Perfection views window cleaning as an essential aspect of home maintenance which is why we have worked hard to price our services as affordably as possible. Our minimum call-out fee is £40. We base our pricing on the size of your home but are happy to perform a free inspection and provide you with a no-obligation quote for our services.
Please call Clean To Perfection today to discuss our window cleaning services.
Internal window cleaning
Want your windows cleaned inside and out? We are happy to provide an internal window cleaning service in addition to our external window cleaning service.
Window cleaning takes time and energy that a lot of us do not have at the end of the day. Furthermore, getting your windows clean as well as streak-free may be a skill you just have yet to master. Don't worry. Our professional cleaners at Clean To Perfection will not only thoroughly clean the inside of your windows, but they will leave them looking like they have not been touched.
We recommend that you add this service on to one of our other professional cleaning services. We offer the following cleaning services:
Upholstery cleaning
After Builders cleaning
Gardening services
Professional Carpet Cleaning
End of Tenancy Cleaning
House Cleaning
Oven Cleaning
Get in touch with Clean To Perfection today to discuss your cleaning needs and our cleaning services.
What we do
Clean To Perfection does just that, clean your windows to perfection! We will leave your windows looking bright and clean so that you can enjoy the warm sunshine that spills through them on a sunny afternoon or enjoy watching the rain drip down them on a cosy winter morning. Let us help you bring some of the joy back into your home that clean windows bring. Our professional cleaners will do the following when cleaning the windows on your home:
Remove built-up dirt, dust, mould and moss from your windows
Remove handprints, streak marks, dirt, dust and smoke from your windows
Clean your gutters
Leave your windows streak-free
By hiring a professional window cleaning service, you are allowing us to take away the burden of cleaning the windows in your home. You can sit back and relax while we get to work doing a task you may have been putting off for years now. But you can be confident that we will get the work done to an incredibly high standard. Before you kick your feet up and relax while we get to work, we need the following two things from you:
Access to your property
Access to water
Depending on the size of your property and the number of windows, we will need access to water. Window cleaning uses a lot of water, and while we do have the ability to bring a certain amount of water with us, if we are working on a large property with a lot of windows, we will need access to a water source on the property.
Commercial window cleaners
Do you own an office or shop in the London area? Can you remember the last time you had your windows professionally cleaned?
The windows in your shop and business are an important advertising tool for your business. Clean windows free of streaks allow people walking by to look in and notice the goods you sell or the services you offer. As wonderful as the goods you sell are, it can be hard to get a potential customer to enter the store if they cannot see through the window as the wonderful items you have to offer.
Clean To Perfection is proud to offer commercial window cleaning services to shops and businesses located in London and the Greater London area. Please be aware that for external window cleaning, we cannot clean windows above three storeys. Our commercial window cleaning service offers the following:
Remove graffiti and vandalism
Clean dirt, dust, mould and moss from windows
Leave shop windows streak-free
Flexible and professional cleaners
Operating seven days a week, including bank holidays
Please call Clean To Perfection today to discuss your window cleaning needs. Our window cleaners are ready and available to get to work.
Who we are
Clean To Perfection is a professional cleaning company operating in the London area. We are proud of the services we offer as we have developed them over years of serving our London community. All of our cleaners are highly trained with years of experience. We operate seven days a week, including bank holidays and are willing to work around your schedule. When you work with Clean To Perfection, you will enjoy the benefit of:
Reasonable rates and great discounts for loyal customers
High levels of proficiency and unparalleled experience
Professional window cleaning equipment and tools
Team of insured, friendly and competent cleaners who know their job
No-streaks guarantee
Free quotes
Excellent customer care and customer support service via our call centre
Please get in contact with our team today to discuss your cleaning needs. We look forward to hearing from you.